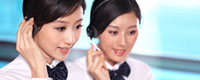 Tel: +86 20 84664739
Fax: +86 20 84664739
Mobile: +86 137 9814 8896
E-mail: admin@olatruss.com
E-mail: coral@olatruss.com
Add: 2A026 Zhiye Building, No.1165-1185 West Ring Road ,Shijiao Street, Panyu District, Guangzhou 511490 China
Skype: coral_law




OLA truss use in Puerto Rico again
OLA TRUSS use in Puerto Rico again!


Chinese New Year is coming, however, we still been very busy, want delivery all goods before CNY, then our clients could get it early.

Our client in Puerto Rico send back us the event pictures, which use in local, the beauty country --PUERTO RICO.

This time, more circle truss, arc truss delivery to PR, make the more shape and help win the local market.