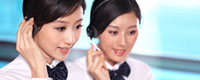 Tel: +86 20 84664739
Fax: +86 20 84664739
Mobile: +86 137 9814 8896
E-mail: admin@olatruss.com
E-mail: coral@olatruss.com
Add: 2A026 Zhiye Building, No.1165-1185 West Ring Road ,Shijiao Street, Panyu District, Guangzhou 511490 China
Skype: coral_law




Congratulation! OLA GROUP CO.,LIMITED get the new HKD bank account, we will start to use OLA new bank account from March. The new account information as follow. When you transfer, kindly talk with our sales firstly, to get and confirm the new and correct bank account information.

If any questions, kindly call us : +86 20 8466 4739 !

Thanks your support and trust!
By OLATRUSS